Everlasting Infallible Holy City, also referred to as the Infallible Holy City, is a gigantic fortress with 300 meters high walls.[1]
When it was first combined, the Infallible Holy City was at the Eighth Stage and infinitely close to Ninth Stage.[2] 
Seven Holy
The holy city also part of seven Holy + [Noun] group. The seven Holy are:
圣城 Holy City
圣剑 Holy Sword
圣人 Holy Man
圣血 Holy Blood
圣核 Holy Core
圣祭 Holy Sacrifice
圣龙 Holy Dragon
Creation
The holy city set was one of the two sets forged by Sixth Path and Seventh Path with the help of twenty master artificers from the Thirty Three Beasts Divine Sect.[3][4]
Due to the materials are Eighth Stage while her realm was constrained in the Sixth Stage, Sixth Path used the Nine Paths Phoenix Fire (九修凤凰火; jiǔ xiū fènghuáng huǒ), borrowed from the Nine Paths Phoenix Sabre during the forging process.[3]
In exchange for rescuing Fourth Path and Seventh Path from the Eye Looking Planet, Sixth Path has agreed to forge two sets of Thirty Three Beasts' Combined Magical Item for Song Shuhang and a mysterious senior.[5]
After being saved and delivered into the Lotus Core World, Seventh Path helped with the forging and Fourth Path served as assistant.
Afterwards, Bow Holding Old Man sent twenty artificers from the Thirty Three Beasts Divine Sect to help Song Shuhang forging the Thirty Three Beasts' Combined Magical Item.[4]
Seal
Upgrade
"

Whosoever holds this hammer, if he be worthy, shall possess the power of Thor

"
Before she died, Heavenly Emperor has arranged for the Eastern Great Emperor to upgrade Song Shuhang's two set of Thirty Three Beasts' Combined Magical Item from Eighth Stage to Ninth Stage. Although Heavenly Emperor wrote off Eastern Great Emperor's debt of 1 billion spirit stones for it, Song Shuhang had to provide for the materials and spirit stones needed for the upgrade.[6] Song Shuhang then took out Kun King's treasure pile from his Lotus Core World and borrowed a massive quantity of spirit stones from White's doppelgänger.[7][8]
For this set, Song Shuhang also used these materials
32 Heart of Tyrant Songs, one for each magical items except for the Orca Warrior Gauntlet;
Mysterious substance from Spirit Transforming Ruins
Magical Items
Special Attak: Boar Charge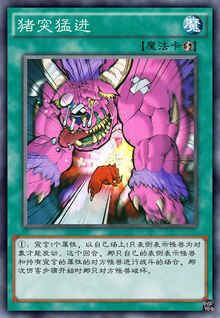 "

This is so you... Using the holy city to boar charge the enemy, and use the holy sword to block enemy attacks

"

Despite the holy city obviously a defensive magical item, Song Shuhang was known to use it on offensive by boar charge (猪突; zhūtū) his enemies.
Giant of Destruction
The holy city can combine with Doomsday's Holy Sword (or any other set of Thirty Three Beasts' Combined Magical Item) to form the After the Holy City Falls Apart... The Giant that Destroys Myriad Things (圣城崩溃后......那毁灭万物的巨人; shèng chéng bēngkuì hòu...... nà huǐmiè wànwù de jùrén).
See also
Thirty Three Beasts' Combined Magical Item
Links and References
↑ Based on the order the items were crafted by Sixth Path.
↑ Although 龙虾 (xiā lóng) actually means cray fish, but when its translated literally it became 'shrimp dragon'. The reason why 'shrimp dragon' is used because Song Shuhang insistence that its a dragon battle chariot.
Community content is available under
CC-BY-SA
unless otherwise noted.